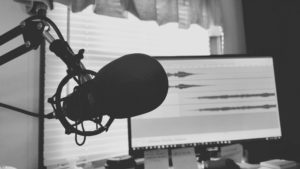 If you are a freelancer that is wondering what the top jobs 
,  and fastest growing skills are this year, then listen to my podcast about the report released by Upwork. ( https://www.upwork.com/press/2018/07/31/q2-2018-skills-index/ ). 
According to the Upwork report, because freelancers are often equipped with the specific skill sets teams need and are well-suited for the increase in project work, more than half (59 percent) of HR managers opted to utilize freelance talent last year. Of these, 57 percent expect to use even more freelancers in the next 10 years.
"As technological change and the knowledge economy continue advancing, so will work requiring more skills," said Stephane Kasriel, CEO of Upwork and co-chair of the World Economic Forum's Council on the Future of Gender, Education and Work. "Many of today's jobs will change as the world's needs change and automation progresses, but shortages in local talent pools and the skills businesses need can be overcome with freelance talent, who are nearly twice as likely as traditional employees to proactively upgrade their skills."
Here's the podcast:
This post contains affiliate links and I will be compensated if you make a purchase after clicking on my links.