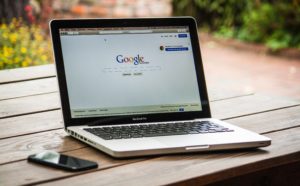 If you haven't heard yet, Google AdWords is becoming Google Ads. There is more to it than that though. Google held a keynote event on July 10th, 2018 and here is a summary of some of the changes from the Adwords blog.
Putting Machine Learning Into The Hands Of Every Advertiser
Earlier this year, we rolled out a new Shopping campaign type that optimizes performance based on your goals.
These Smart Shopping campaigns help you hit your revenue goals without the need to manually manage and bid to individual products.
In the coming months, we're improving them to optimize across multiple business goals.
Beyond maximize conversion value, you'll also be able to select store visits or new customers as goals.
Machine learning factors in the likelihood that a click will result in any of these outcomes and helps adjust bids accordingly.
Machine learning is also used to optimize where your Shopping ads show-on Google.com, Image Search, YouTube and millions of sites and apps across the web-and which products are featured.
Brands like GittiGidiyor, an eBay company, are using Smart Shopping campaigns to simplify how they manage their ads and deliver better results.
GittiGidiyor was able to increase return on ad spend by 28 percent and drive 4 percent more sales, while saving time managing campaigns.
We're also adding support for leading e-commerce platforms to help simplify campaign management.
In the coming weeks, you'll be able to set up and manage Smart Shopping campaigns right from Shopify, in addition to Google Ads..
I took notes in a mind map and then exported to a slide show for your review today.