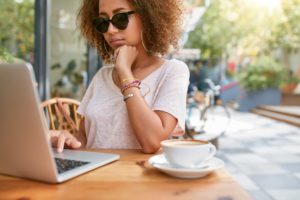 If you are new to secure email and what it provides, here are a few recent articles that will give you a good summary.
You may already use Gmail or Outlook. Some questions you may have are: What's wrong with those services? Are they not secure? Well, it depends on your threat model and adversary.
Some of the biggest differentiators between security-focused and regular email are pertinent if you're a large organization or enemy of the state, but could be seen as overkill by everyday users. They can also be welcome to those who believe that there is already too much government overreach.
For example, server location might only be pertinent if you're an activist who can reasonably expect their communications to be subpoenaed by the government. On the other hand, end-to-end encryption can help both individuals and businesses keep their information secret: Unencrypted emails were to blame for at least four major breaches of the past few years, leaking millions of emails and causing millions of dollars of avoidable damage.
Source: (zapier.com)
Here is a service that I use and recommend.
ProtonMail – the best ratio between price and privacy
Free version:
Yes, 500 MB storage
Price:
$4/month
Storage:
5–20 GB
Location:
Switzerland
Started in 2013 by CERN scientists in privacy-friendly Switzerland, ProtonMail became arguably the most popular and the best secure email provider This open-source service has a strict no-logs policy and uses end-to-end encryption . Users can even send encrypted messages to those who don't use ProtonMail. All their servers are stored deep-down in a nuclear bunker, more than three thousand feet below the ground.
ProtonMail doesn't have a desktop app and uses a web-based client that works on all popular browsers. It feels a bit clumsy and outdated after years with Gmail, but you can get used to it. When it comes to mobile, you can download apps for both Android and iOS The smartphone apps are way more user-friendly and modern. However, I didn't like the fact that read messages are marked using a light grey background without bold text. As usual, mobile apps have fewer settings, but one we really liked was Combined Contacts, which lets you auto-complete email addresses from your other accounts.
The free version of ProtonMail is great. It allows 500 MB of storage and 150 messages per day. Even though the customer support will be limited, you still get the full security and privacy package. Upgrading to the Plus plan increases the storage to 5 GB, gives 5 email aliases, and your own domain support, among others. Finally, the $24/month Visionary plan comes with 20 GB, 50 email aliases, multi-user support, and ProtonVPN. Chances are it will include the upcoming ProtonDrive storage solution as well.
If you don't see ProtonMail's cons as a showstopper and are not afraid of having no backup in case you forget your password, this secure email is a great choice. It's as safe and private as they come, and great features are added to the mix every day.
Pros
No-logs policy
Encrypted messages to anyone
CSV contact import
Self-destructing emails
Over 20 account languages
Cons
Visionary plan is expensive
Web client feels outdated
POP3 not supported
Source: (cybernews.com)
Some closing statistics:
Email remains arguably the most common delivery vehicle for malware (92.4% of all malware according to the 2018 Verizon DBIR), social engineering attacks like business email compromise (30,787 incidents reported by the FBI in July 2018) and more.
"Plain email is not a secure medium." – The SANS Institute According to the Breach Level Index , over 13 million records have leaked or been lost in published cybersecurity breaches since 2013.
Of those 13 million records, a terrifying 96 percent weren't encrypted.
Create a better email security posture for yourself, your family, and your business.