Here is a quick video with five tips to get more done by cleaning up around and in your computer.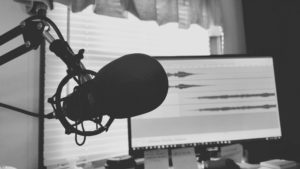 If you are a freelancer that is wondering what the top jobs 
,  and fastest growing skills are this year, then listen to my podcast about the report released by Upwork. ( https://www.upwork.com/press/2018/07/31/q2-2018-skills-index/ ). 
According to the Upwork report, because freelancers are often equipped with the specific skill sets teams need and are well-suited for the increase in project work, more than half (59 percent) of HR managers opted to utilize freelance talent last year. Of these, 57 percent expect to use even more freelancers in the next 10 years.
"As technological change and the knowledge economy continue advancing, so will work requiring more skills," said Stephane Kasriel, CEO of Upwork and co-chair of the World Economic Forum's Council on the Future of Gender, Education and Work. "Many of today's jobs will change as the world's needs change and automation progresses, but shortages in local talent pools and the skills businesses need can be overcome with freelance talent, who are nearly twice as likely as traditional employees to proactively upgrade their skills."
Here's the podcast:
This post contains affiliate links and I will be compensated if you make a purchase after clicking on my links.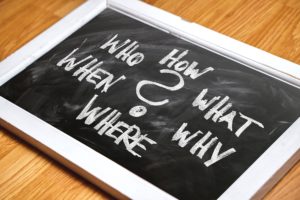 When you think about the word "copywriting" do you think of long sales pages, squeeze pages, and unwanted bulk mail?
You're not alone, the fact is, copywriting is more than just sales messages. As an online business owner, most of the content you produce could be called copywriting. If you're creating content with the ultimate goal of selling products or services, that is copywriting.
1. Facebook is a place to connect with potential clients, and that means that when you're sharing your latest blog post or product with your business friends, you have to keep good copywriting in mind.
2. What makes you stand out from the other businesses in your niche? Your LinkedIn profile is where you share what makes you the best person to solve your ideal client's problems. Think of your LinkedIn profile like a resume, and be sure to list your best credentials.
3. Here's your chance to have some fun while highlighting your skills. It's important to know that the about page is often the most visited page on a website, so it's a critical piece of your overall brand and message. The purpose of your about page is to encourage people to want to learn more about your products or services, so be sure to include a call to action on the page.
4. All blog posts need to have a purpose. Maybe they're meant to send your reader to a sales page. Perhaps you're asking for readers to subscribe to your mailing list. Maybe your blog post is written to start a conversation. Alternatively, maybe it's just sharing great content and inviting readers to learn more by clicking on related posts. Whatever the reason, it's copywriting that entices your reader to take that next action.
5. If you use Twitter as part of your overall marketing strategy, think of tweets like email subject lines, and write them to convey as much information as possible while still encouraging readers to take action.
6. Whether you're sending an email about a new product or service or just letting readers know you have a new blog post up, your email qualifies as copywriting. Even the personal emails you send to prospective clients contain what is called copywriting.
Copywriting is used everywhere in your business, from sales pages to invoices. Whenever you ask a reader to take some action, you're writing copy, and the more comfortable with the idea of copywriting, the better and more natural it will become.